Create memories that last a life time
Why stay in a cramped hotel?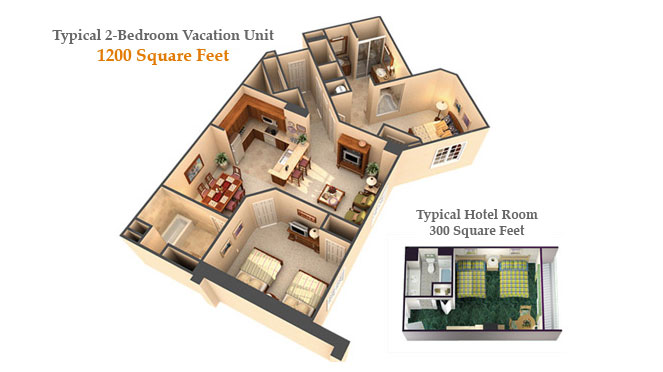 Book a luxury CONDO RESORT that is bigger, better and less expensive!!
We make luxury condos available and affordable for people who love to travel. There are several resort locations throughout the United States (including Hawaii), Mexico, the Caribbean, and Australia. Instead of settling for a hotel room, we offer 1-4bdr luxury condos that will accommodate families of all sizes.
Enjoy a weekend getaway, family vacation, or an exciting honeymoon stay at a luxury condo for hotel prices.
Amenities are abundant and many resorts have restaurants and activities on-site. Be sure to see our Featured Resorts and Specials which include the resorts available and details about the accomodations.
FREE VACATION
If you refer 3 customers who each purchase a four night stay at one of our resorts, you can receive a free 3day/2night stay at select resorts!